Direct Advantage
It's just one click to Engage 🤝, Grow 📈 & Earn 🤑
Always Free
What is Direct.me?
Think of Direct.me as your springboard to your latest video, article, recipe, tour, store, website, post, or anything important to you.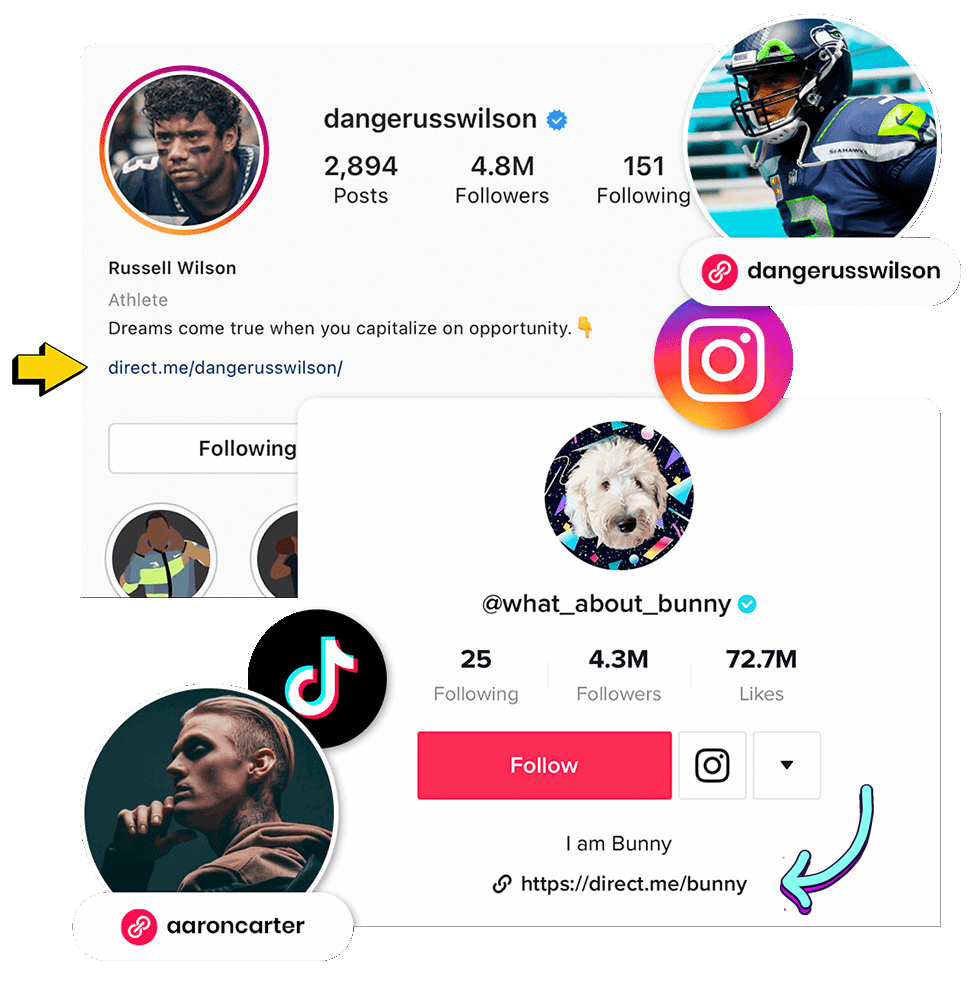 Features
What's included?
With Direct.me you get all the premium features other services charge you for. We're a totally free way to market to all your followers.
Get Started
Go Direct, Join Now
Join the world's top influencers, creators, publishers, brands, and foundations who use Direct.me as their link in bio.