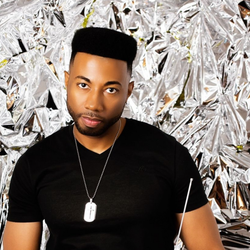 Matt U Johnson
With roots in the Caribbean nation of Jamaica and his Birthright in Staten Island, New York, Matt U brings a new and improved flavor to the music industry. His lyrical singing style is unique, blending solid elements of Pop, R&B, Hip Hop and Reggae- Dancehall along with EDM. The sounds are dynamically irresistible creating an atmosphere of get up jump, move your body and feet or sit back and relax allowing the conscious lyrics to transcend and take you to another place. 
 He has opened up for and worked with Reggae Super Stars Buju Banton, I-Wayne, Hip Hop artist's Mann, Cash Out, Jazz Cartier , Choclair, Sito Rocks and Pop/EDM Dj Kshmr & latin grammy nominee Christina Eustace at Minerpalooza in front of 35k of people. He appeared in the Grammy Award Winning band Steel Pulse music video "The Door of No Return" in a cameo scene. 
 This strongly driven artist has worked with music producers such as computer Paul Henton, whom has produced for established musical talents Akon, Inner Circle & more . Matt also has worked on recent production with producer RiddimofSoul of H20 Phlo , On recently released projects with Hip hop Icon Snoop Dogg & Lebanese-Canadian pop sensation Karl Wolf on a tune called Pon Fire. He currently is now doing tour dates with reality star Jibri Bell from 90 day Fiance . Stay tuned for more from this eclectic driven entertainer.
Official Direct me for Matt U Johnson !